Volunteering is at the heart of our organization.
Volunteers propel our mission by working in the fields, greenhouse, production barn, and Farmer's Market. Without volunteers, we wouldn't be able to offer inclusive job opportunities to individuals with developmental disabilities.
When you sign up to volunteer, you are committing to helping the world become more inclusive through sustainable farming in your community. 
Volunteering at New Growth Project is a way
to connect with your community and local farmer.
Your time is precious, we get it.
So, deciding where you want to give back to your community is a big deal!  New Growth Project makes it easy to volunteer.  Anything you do at the farm helps further our mission to provide inclusive job opportunities and nourishing produce for our community.
Your efforts change lives, open doors for individuals to employment, and give you confidence that you are making a difference.
Learn new skills on a working chemical free vegetable farm.
Your time allows others to find meaningful work through our peer mentoring program which trains individuals with developmental disabilities to be successful on the job.
Find a community where everyone belongs.
Your Plan for Getting Involved
Step 1: Sign Up to Volunteer
Check out all the available shifts that works with your schedule.
Step 2: Attend the Training
This short training equips you to work on a farm and with neuro diverse individuals.
Step 3: : Come Dig in the Dirt!
Grab your gloves and come to the farm. We will meet you upon arrival for your first shift and show you around.
New Growth Project cultivates inclusive job opportunities and nourishing produce for our community…all with the help of our volunteers.
"Working here makes me so happy! Who wouldn't want to work here? I want to be here every day!"
– Meghan B.  Client/Employee
"To see the positive changes in our clients after mastering a new skill is incredibly rewarding."
– Carly V. Program Director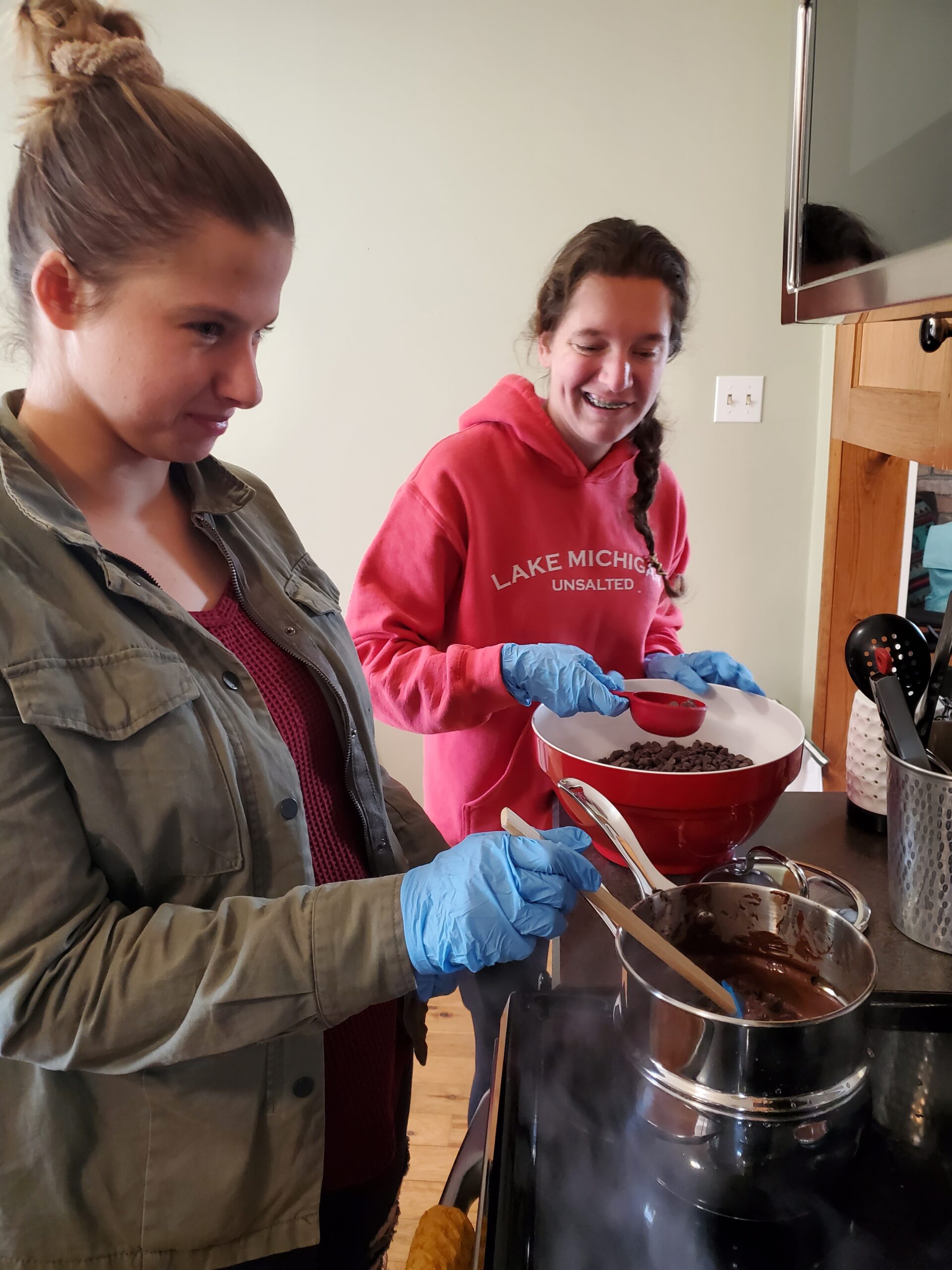 Your Time Matters.
Make It Count.
Volunteering at New Growth Project helps make an immediate impact on our ability to provide inclusive job opportunities. AND, YOU get to be a part of a mission that will equip you to better engage people with developmental disabilities. In addition, working on a farm is just plain fun! You will learn about the unique produce we grow, best chemical-free practices, and feel like a hero at the end of the day.
The farm has been chemical-free for as long as anyone can remember.  The original owners worked on this land for 40+ years. New Growth Project will adopt the same processes established so many years ago keeping our land free of chemicals, and natural.  This philosophy grows the best vegetables and gives our buyers the most benefit.